Lounge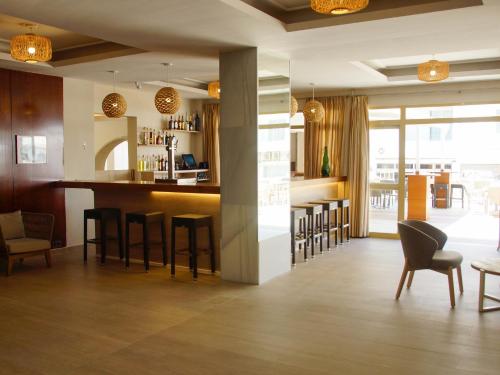 The living room is located on the ground floor, is cozy and bright. It has air conditioning and is isolated from the rest of the hotel.
Restaurant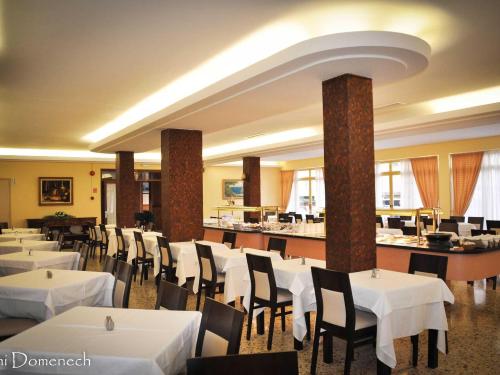 The buffet has a wide variety of dishes from the international cuisine and from the Mediterranean diet. Salads, pastas, meats and fish, along with our desserts, will contribute to satisfy your gastronomic preferences.
Bedrooms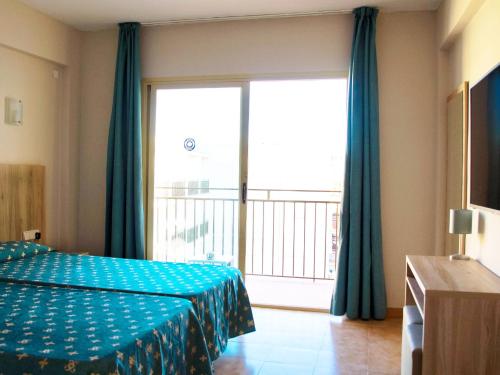 All double rooms are spacious and have a bathroom or shower, exterior view, terrace and telephone.
The single rooms have a toilet with a shower, a balcony and a telephone.
Bar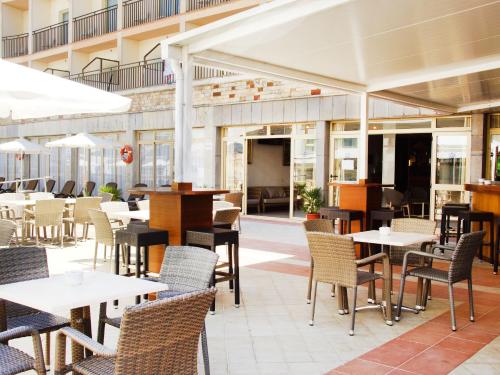 The bar attached to the dining room has satellite TV, games room, air conditioning and direct access to the pool terrace. Sympathy, fun, exotic cocktails and excellent combinations of fruit juices are what you will find in a cheerful and youthful atmosphere.